Winter can be un-brr-lieveable and there's nothing better than a warm meal on a cold day! Keep your horse cozy and hydrated this winter with Purina RepleniMash. Even better, your equine child will enjoy their mash as a tasty treat! Works great to help disguise the taste of less palatable vitamins or medications.
Purina RepleniMash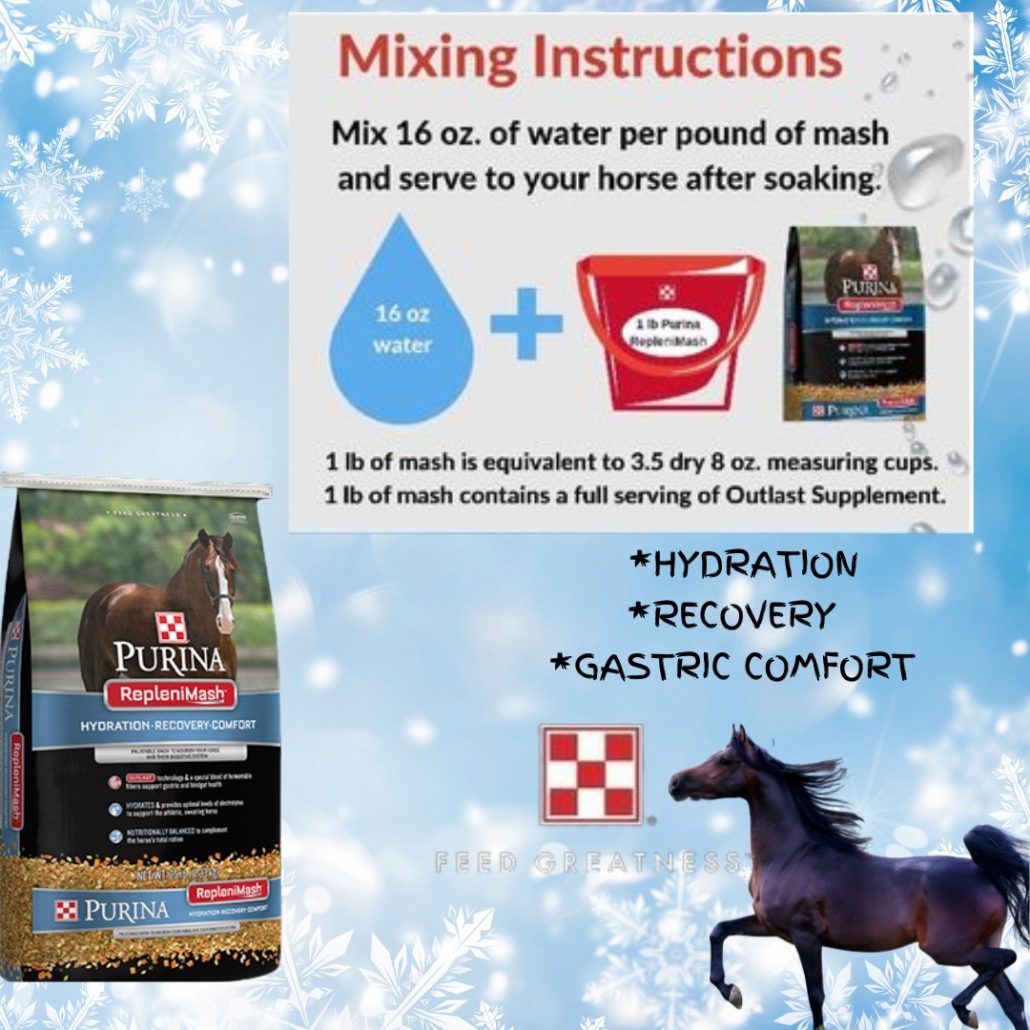 Available in 7lb and 25lb
A mash designed to support:
* HYDRATION: a palatable mash to nourish your horse and their digestive system!
Think hot summer days, cold winter months, horse shows days / long weekends!
*RECOVERY: Formulated to replenish the electrolytes sodium (Na), potassium (K), and chloride (Cl) lost through 30 minutes of continuous sweating.
*GASTRIC COMFORT: Contains Outlast® for gastric support.
Your horse is bound to enjoy this warm & tasty treat while you get a good chuckle over the MashStache!
On Sale Now!
7# $13.99
25# $36.99