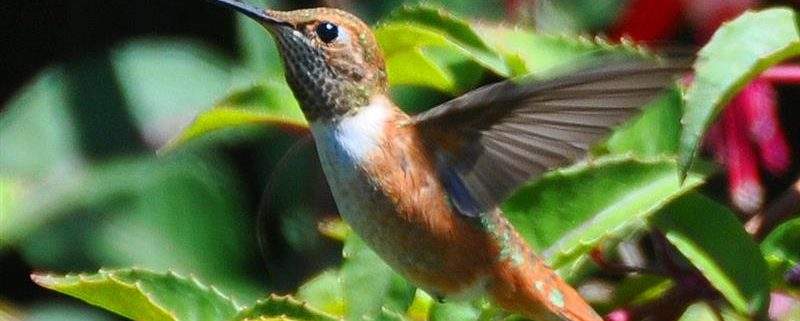 Hummingbirds in the winter
Although hummingbirds do migrate out of our area starting in September, there is one unique breed of hummingbirds that is a native breeder and year round resident in Oregon, the Anna's Hummingbird!
Anna's are one of the most vocal hummingbirds in the United States, where it is the only species to produce a song; specifically the males produce a complex series of scratchy noises, sounding like a sharp "chee-chee-chee; when moving from flower to flower, they emit toneless "chip" vocalizations. All other hummingbirds in the United States are mostly silent.
While the winter months can be difficult for these birds, a constant food source is key in helping them strive.  Helping the birds with this is easy, simply putting out a hummingbird feeder with your own sugar water will do the trick!  Or hummingbird nectar can be purchased to make the task a little more quick and easy.
Burns Feed Store can supply you with the needed supplies to help the hummingbirds get through the coming winter months.
https://burnsfeed.com/wp-content/uploads/2016/07/hummingbird.jpg
524
800
Robin
https://burnsfeed.com/wp-content/uploads/2015/02/Logo-big-300x112.jpg
Robin
2020-01-13 14:21:38
2020-01-13 14:21:38
Hummingbirds in the winter