Soaps, Candles, Toys, and More
If you're looking for the perfect gift ideas…
Boring Goats: Goat Milk Soap
Boring Goats is a mother and daughter owned farm located in Boring, Oregon,
dedicated to handcrafting the finest in natural Goat Milk skincare products while
helping others in the process.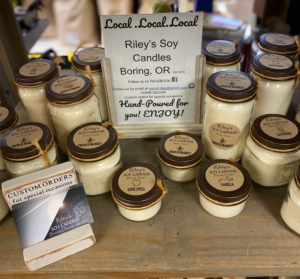 Riley's Soy Candles
Riley hand pours small batch 100% soy candles for home décor
and so much more right here in Boring, OR.
Bridgewater Candle Company
A company that pours their heart, soul, and candles into helping children
all over the world.For each jar candle purchase that you make,
Bridgewater will donate money to feed one child for one day.
The Trail of Painted Ponies
You will discover the beauty and wonder that make Painted Ponies
collectibles so magical. Each figurine starts as a unique artist created a design, and
every Painted Pony and story is as different as the artist who created it.
Breyer Collection
The Breyer Promise:
A horse of my very own. The Breyer "promise" is the commitment
we make to you, our fans. With Breyer, you are getting a real horse of your
very own. This speaks to our authenticity, quality, realism, and our creative process.
Everything comes together to put a real horse in your hands.
Schleich Toys
Put a Schleich toy in the hands of a child, and watch as something magical
happens. They are transported to a world of imaginative possibilities for endless
storytelling and adventure! Choose from six exciting playworlds: Farm World, Wild
Life, Dinosaurs, Horse Club, Bayala® or Eldrador® Creatures or combine for infinite
play possibilities.
TY Toys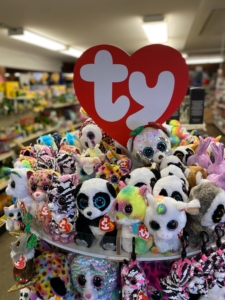 And More…