Tips For Winter Grilling
If you aren't a die hard Traegerite, tis the season to put your Traeger to the test. Create delicious and flavorful Traegered food all winter long, you'll be converted by the time the sun is back in full force. Here are some fiery tips for grilling in the cold, and tricks to keeping the flavor flowing all winter long. Fire it up, even in the winter!
Tip: Bundle up when grilling outdoors in the winter.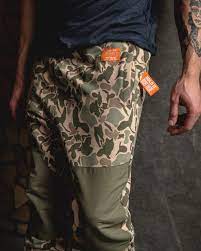 These limited-edition Traeger Meat Sweats are loaded with features to handle everything from grillin' and chillin' to working out, working in the yard, or working from home. Reinforced knees and a tool loop keep things functional, while the Cow-Moo-Flage print adds a no-bull attitude.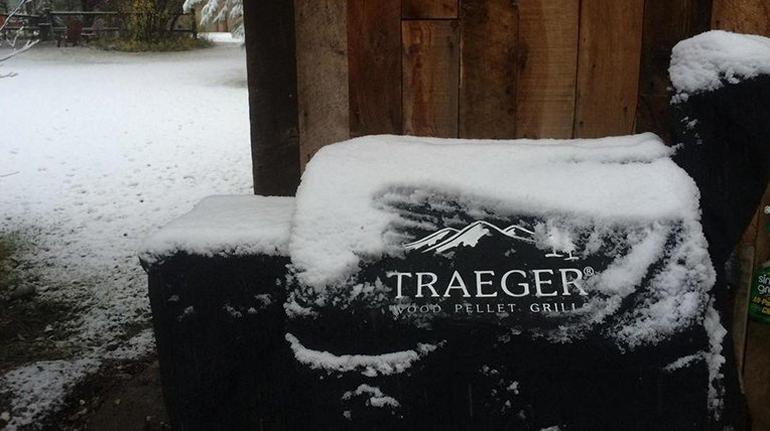 Tip: Clear off your grill, having snow on the grill when cooking will only inhibit the heat from being conserved, snow isn't insulation. In the winter your grill might take a little longer to heat up

Tip: Keep the grill closed as much as possible to help conserve the heat. A heated insulation blanket can help the heat stay inside and conserve hardwood pellet consumption. Hardwood pellet fuel burns quicker in temperatures below 35°F. An insulation blanket keeps the metal hot and the heat in, preventing the escape of good hardwood heat.
Come rain or shine, everyday is a great day to get Traegering. You can Traeger anything, veggies, meat, or sweets all year long. Let the flavor reign over your household; with Traeger you can live a healthy and flavorful lifestyle.
Share your Traeger addiction with friends and family and spread the wood-fired love.
https://burnsfeed.com/wp-content/uploads/2022/11/Blog-Banners3.png
1260
2240
Robin
https://burnsfeed.com/wp-content/uploads/2020/11/bfs_Logo_web.svg
Robin
2022-11-04 15:38:19
2022-11-04 15:38:19
Winter Grilling Traeger Style