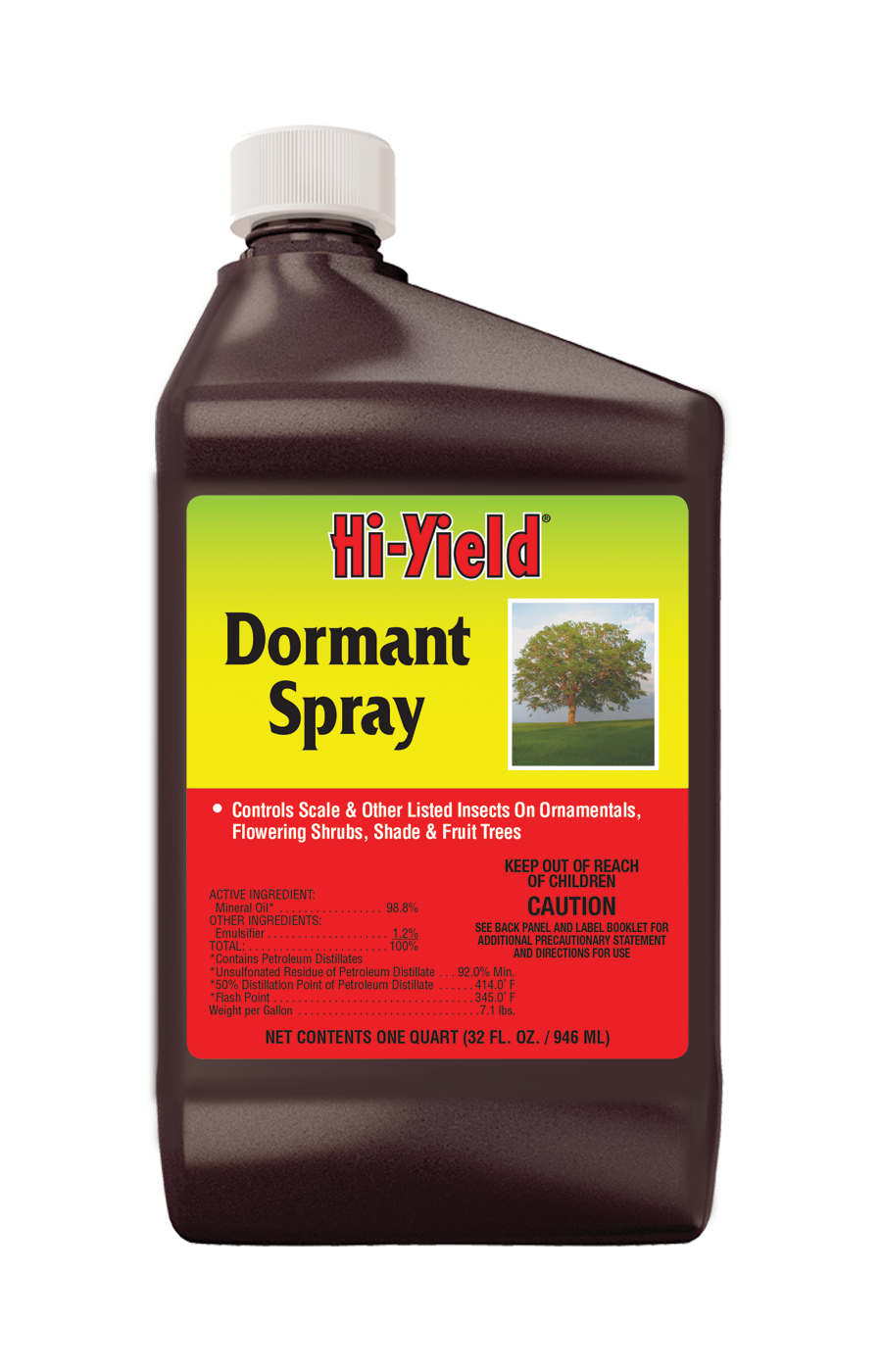 Most varieties of fruit trees should receive some level of care during the winter months. This is the time of year to prune your fruit trees and to apply a dormant spray treatment. A dormant spray is usually a combination of horticultural spray oil and a copper fungicide or lime-sulfur fungicide. Mixed with water, the spray oil smothers over-wintering insects and their eggs, such as aphids, mites, mealy bugs and many more. Copper is a fungicide, but also works as a bactericide. It controls a wide variety of fruit tree diseases such as leaf spot, scab, peach leaf curl, bacterial blight and others. Lime-sulfur controls many of the same diseases, but has an unpleasant odor, and is now only available in a large commercial size of concentrate. Dormant spray treatments and good pruning practices can help keep fruit tree problems to a minimum.                                                                       
        Remember to always read the product labels, follow all instructions and recommended mixing rates when using any spray concentrates. Do not mix copper and lime-sulfur fungicides together in the same sprayer. Horticultural oil and copper fungicides can be blended and applied in combination at recommended rates during the dormant spray season. Apply lime-sulfur separately from the oil. Dormant treatments can be applied now and until the buds break on your fruit trees, later this winter.
       Burns Feed Store has all the products needed to apply a winter dormant spray. Dormant spray oil and copper fungicide are available in organic and conventional forms. We have a variety of sprayer types and sizes to choose from too.  Protective eyewear and gloves are in stock. Our team can help you select the right products to apply an effective dormant spray safely. Stop in soon to pick up your supplies. Now is the time to apply this important treatment onto your fruit trees. 
https://burnsfeed.com/wp-content/uploads/2021/01/Dormant-Spray.jpg
1260
2240
Robin
https://burnsfeed.com/wp-content/uploads/2020/11/bfs_Logo_web.svg
Robin
2021-01-29 09:12:07
2021-02-11 08:29:40
Dormant Spray Improves Fruit Tree Health